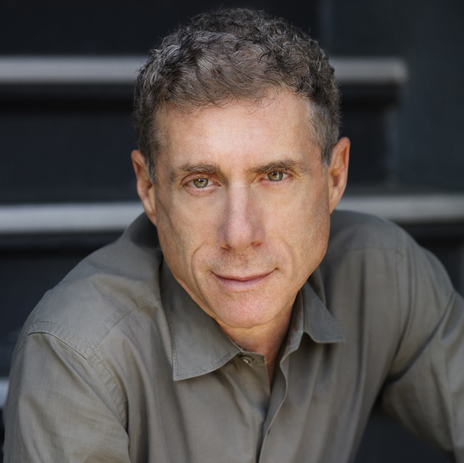 Jeffrey began his film career working with some of the most respected filmmakers in the business, on such films as Marjoe (edited by Larry Silk, Academy Award®, Documentary Feature, 1972) and William Friedkin's The Exorcist (1973). He apprenticed with the legendary editor Dede Allen on the Arthur Penn segment of Visions of Eight (1973), and assisted Thelma Schoonmaker on Martin Scorcese's Raging Bull (Academy Award®, Film Editing, 1980).
Jeffrey began editing on the NBC prime-time documentary series Lifeline (1978). He was associate editor on the Disney feature Never Cry Wolf (1983). He has edited numerous documentaries for television, starting with the PBS documentary Faces Of the Enemy (1987), for which he also received a co-directing credit. More recently he edited the HBO short documentaries Kings Point, (Academy Award® nominee, 2013) and Open Your Eyes (2016).
Jeffrey first worked with Rob Epstein consulting on The Times of Harvey Milk. In 1987 Jeffrey and Rob formed their production company Telling Pictures and began working as a filmmaking team.
Jeffrey and Rob co-produced, directed, and edited Common Threads: Stories From the Quilt (Academy Award®, Documentary Feature, 1989). They produced and directed the documentary feature The Celluloid Closet, which Jeffrey co-edited (Emmy Award for directing, 1995), as well as Paragraph 175 (Sundance Film Festival Documentary Jury Prize for Directing, 2000). Their documentary feature And the Oscar Goes To premiered on Turner Classic Movies in 2014, and subsequently aired on CNN. Their latest short documentary End Game premiered at Sundance 2018. In 2018, Jeffrey and Rob received the George Gund III Craft of Cinema Award from the San Francisco Film Society in recognition of distinguished service to cinema.
HOWL was the the team's first scripted narrative feature, an experimental hybrid they co-produced, wrote, and directed. Starring James Franco and featuring David Strathairn, Jon Hamm, Jeff Daniels and Mary-Louise Parker, HOWL premiered opening night at Sundance, followed by the Berlin and London International Film Festivals.
Their next dramatic venture was directing Lovelace, starring Amanda Seyfried and Peter Sarsgaard, with Sharon Stone, Robert Patrick, Hank Azaria, Bobby Cannavale, Chris Noth, Juno Temple, and James Franco. Lovelace premiered at the Sundance and Berlin International Film Festivals (2013).
2019 was a productive year for the team: their documentary short End Game was nominated for an Academy Award; Linda Ronstadt: The Sound of My Voice premiered at the Tribeca Film Festival; and State of Pride premiered at South by Southwest.
Jeffrey has taught in the graduate program at Stanford University and at California College of the Arts. He is a member of the Directors Guild of America and the Academy of Motion Picture Arts and Sciences. He is co-author of The Art of Nonfiction Movie Making, published by Praeger in 2012.