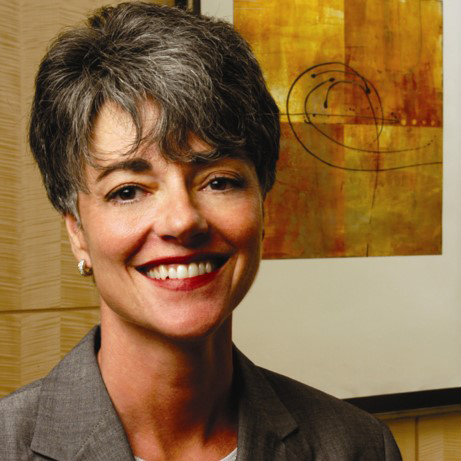 Julie A. Plaga has over 20 years of experience in the healthcare industry. Julie is responsible for developing and diversifying Broadlane's client base and revenues through growth. Prior to this role, Julie was senior vice president of the acute care sales division. She joined Broadlane in 2000 and has held several key management positions prior to her current appointment. Before joining Broadlane, Julie was responsible for national accounts at Bio-Rad Laboratories, a leading clinical diagnostics company. Previously, she held key positions in the life sciences, operating room, and in pharmaceutical industries. Prior to healthcare, she was a high school educator and adjunct college professor.
Julie graduated cum laude from the University of Utah in 1983 with a Bachelors of Science and Magna Cum Laude from Brigham Young University with a Masters in Science and a concentration in Professional Leadership in 1987. She is an animal rights enthusiast and is a member of the Founders Society of the ASPCA. She is an all around athlete having made the fiirst team All American softball team and helped put herself through college working as the only female ski patrol in the Park City, Utah ski area. In her precious spare time, Julie enjoys time with her dog and gardening.
Julie's interest and involvement in the Follow Your Dream Foundation and PASANG: In the Shadow of Everest originate with her own life challenges and overcoming obstacles to follow her dreams. She is grateful for her life lessons and looks forward to helping and encouraging other woman to reach for and achieve their dreams.