Shailee Basnet,
Climbing Consultant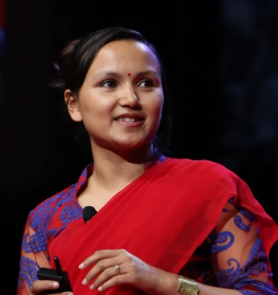 Shailee Basnet scaled Mt Everest in the year 2008. She is the leader of the '
Seven Summits Women Team
' which became the world's first female group to scale the highest peak in each continent. Shailee and her team have received global accolades including medal decoration from the President of Nepal to an audience in the White House, USA.
With her team, she is now leading a program to help train young female survivors of trafficking become trekking guides.  Following the 2015 earthquake the team is also working towards rebuilding schools in remote Nepal.
An internationally sought speaker, Shailee takes audiences on a virtual journey of the Himalayas sharing some hard-earned insights as a climber, a leader and a woman. Besides, she enjoys hitting the stage as stand-up comic and has performed at prestigious clubs in Nepal, USA and India. Her journey has been covered by the BBC, ESPN, New York Daily News, among others.