Sonja Hoel Perkins, Executive Producer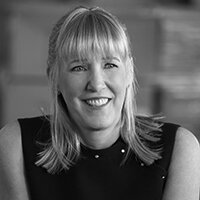 Sonja Hoel Perkins has been investing "in people and companies that matter" for over 30 years. Considered one of the best performing and most senior technology-focused venture capitalists, she has invested in several startups that have achieved multi billion dollar valuations. Her investment "hall of fame" includes McAfee Associates, The RealReal, F5, Acme Packet, 128 Technology and Q1 Labs. Worth Magazine has ranked Sonja among the "100 Most Powerful People in Finance in the World".
Sonja began her career in venture capital in early 1989 when she joined TA Associates as an Investment Analyst. She then joined Symantec in Business Development and joined Menlo Ventures in 1994. At the age of 29 years old, she became the youngest General Partner in the firm's history. Sonja has won the Menlo Ventures "Investor of the Year Award" six times. Sonja has invested in over 60 companies throughout her career. Selected investments include Autumn Adeigbo, Bitsight, Ellevest, Gridgain, Hint Water, Ketos, Minted, Owlet, Rocksbox, Tempered Networks, The RealReal and UrbanSitter. Sonja currently serves on the board of Mercy BioAnalytics.
Sonja is the founder of Project Glimmer, a national non-profit organization that inspires every girl to envision and realize her empowered future. She is a director of Project Glimmer, The Center for Politics at the University of Virginia and the Pristine Mind Foundation. She has served as director of the Western Association of Venture Capitalists (WAVC), the President's Advisory Board at the University of Virginia, the Foundation Board of the McIntire School of Commerce at the University of Virginia, the Thomas Jefferson Foundation and Meals on Wheels of San Francisco. She is also the past President of the WAVC.
Sonja is featured in Alpha Girls, by Julian Guthrie, along with fellow Broadway Angels Magdalena Yesil, Theresia Gouw and MJ Elmore. The book, about "The Women Upstarts Who Took on Silicon Valley's Male Culture and Made the Deals of a Lifetime" will soon become a television series.
Sonja graduated, with Distinction, from the University of Virginia and received her MBA from the Harvard Business School.